Welcome to the second collaborative International Summit on combatting Human Trafficking

We look forward to you joining us for one of the most stimulating, invigorating and connected events aimed at promoting best practice and cross-border collaboration in the ongoing, global fight to end human trafficking.
The inaugural Summit - held in Ottawa: Canada's national capital, in November 2013 - comprised Phase One of a four-part program to build the world's first International Resource and Coordination Centre to combat Human Trafficking.
Phase Two is already underway and involves the Gap Action Teams (GAT) - volunteer working groups formed following last November's Summit. They are working diligently to address the needs expressed by our community of delegates during the Summit's three days of intensive workshops. Each working group is drawing on specific outcomes from workshop sessions to address the International Resource and Coordination Centre's future needs in areas such as research, information management, communications and optimum structure.
The Centre's vision and mission statement has also been developed and ratified by the community. The outcome of Phase Two – the working groups' recommendations - will be shared at the 2014 Summit to be held in Charles Town, West Virginia in November 2014.
An invited panel of expert speakers will contribute specialist insights to develop solutions to the key challenges identified by the working groups. This specialist expertise, coupled with a stimulating program of practical, delegates workshops, will shape the critical next steps necessary to bring about Phase Three - the physical realization of this ground-breaking international Resource Centre.
With this world-leading borderless Centre in place, we can accelerate bringing an end to the untold suffering endured by our world's poorest and most vulnerable citizens.
We look forward to welcoming you in November 2014. In the interim, why not join the conversation on our supportive, knowledgeable Together Let's Stop Traffick network on LinkedIn.
Thank you for helping make this important mission a reality.


Kim Derry
Co-Chair
International Police
Training Institute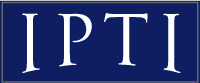 "Together Let's Stop Traffick' is an anti-Human Trafficking initiative led by the IPTI (International Police Training Institute), supported by the FBI NAA (National Academy Associates) and hosted by the American Military University.